Creators in the limelight
Promotions
Creators in the limelight
Independent designers go beyond trends to push the boundaries of creativity. Designing exceptional frames requires the unique expertise of bold and meticulous artists. These creatives have the courage to mix innovative and noble materials, and some take personalization to a whole new level.
Inspired by nature, architecture, or contemporary art, these designers' collections own their sophisticated look.
Each month we feature a new independent designer so you can find the frame that fits your personality.
See an optometrist today!
Featured creator
La petite lunette rouge
Feel like revisiting the past to create the future? That's the creative challenge taken up by Alison Hemmes and Hilarhi Arcade, drawing their inspiration from the 1980s and the provocative spirit of contemporary art. The French brand signs its creations with a unique hinge made of an elegant "petite lunette rouge", emblematic of its audacity and singularity.
Get 15% off this month's featured designer frames
Make a fashion statement with an original indie designer frame that stands out. Be yourself!
Book an appointment now!
Our creators in the limelight
Get $50 off on all frames from selected designers.
Discover some of the creators who will be highlighted in the coming months! Several unique designs are available in the Eye Am store. Some frames are fully customizable in size, material, and color.
Clément Lunetier
A unique high-flying creation, designed for each individual, is what the French brand Clément Lunetier offers. As ethically committed creatives, they produce each frame per order, making it fully customizable. Lightweight, it hugs the curves of our face. It's so delicate you might forget you're wearing it.
Massada
In Hebrew, Massada means "fortress", but it might as well have meant "identity". Blending a myriad of identities with a wealth of cultures and inspirations from around the world is the leitmotif espoused by Kate Lupinksy, designer and artistic director of the Swiss brand.
Blackfin
In the heart of Agordo, a small village nestled in the Italian Alps, Blackfin creates with utmost respect for its surroundings and origins. By contemplating the beauty of nature and translating this magic into their creations, they embrace their process as a rite of passage, as pure art.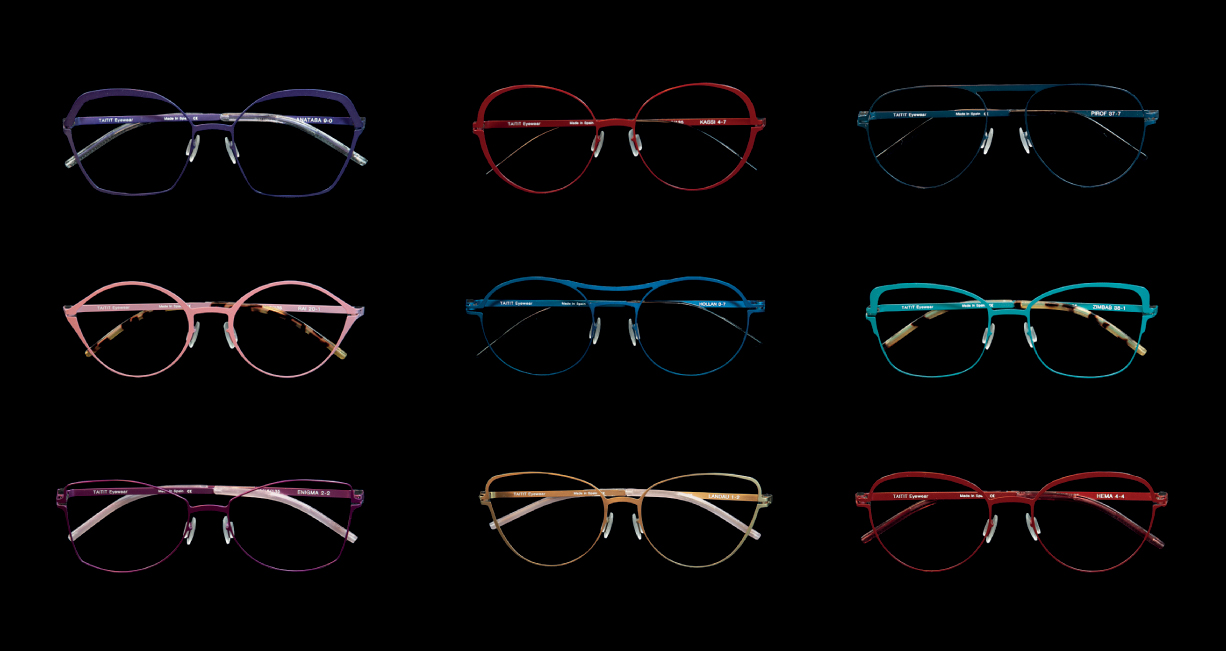 Piero Massaro
A genuine work of art, your frame has been produced in 100 copies and is numbered. Born in Sicily, Piero Massaro finds inspiration in his surroundings to create colorful, surprising, and sensual compositions. Each creation is poetic, precious and unique, hinting at an exquisite story.
Taitit
From design to production, perfection is the goal of this Spanish brand. Each collection, blending acetate and titanium, pushes the boundaries of innovation. TAITIT has taken a distinctive creative path in many ways. The result: a sharp personality with curves that combine delicacy and magnitude!
Find an Eye Am location near you
Select a location to see our business hours and to discover our professionals.